Prachi Bali
National Head Client Partnerships & Business Head - North, FoxyMoron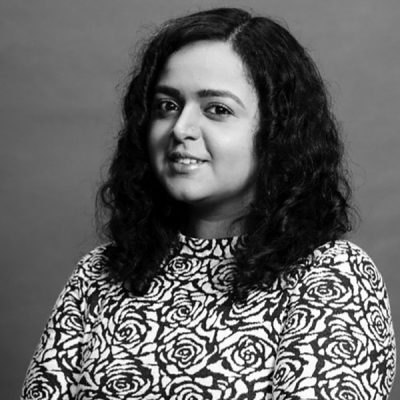 Prachi joined FoxyMoron, Mumbai as Account Manager in 2013, where she rose rapidly through the ranks to the position of Account Director. In 2016, she moved to Gurgaon as one of the agency-world's youngest Business Heads spearheading the business in the North. In 3 years, Prachi grew the business 6x in the Northern market. Her experience spreads across categories such as FMCG, Electronics, BFSI, Manufacturing, and Entertainment to name a few. 
Prachi is undeniably the heart of the organisation which is evident in her ability to build the strongest and most close-knit teams. She is also known for having the best client relationships because she invests in growing their business too. Prachi is one of the most ambitious, compassionate and persevering people in the company, a huge part of building & upholding the FoxyMoron culture.
At the age of 20, Prachi co-founded a social entrepreneurship venture called Project Chirag, which provides solar lights to underprivileged villages in India without access to electricity. This project went on to establish itself as Chirag Rural Development Foundation and has been running successfully since.
In her downtime, Prachi enjoys gardening and reading.